Child Sponsor Programs

UNICEF (the United Nations Children's Fund) describes child poverty as "those who experience deprivation of the material, spiritual and emotional resources needed to survive, develop and thrive, leaving them unable to enjoy their rights, achieve their full potential or participate as full and equal members of society." Current estimates are that one in two children across the world live in poverty, some one billion children, with Africa and South-East Asia having the highest levels. There are many causes of child poverty, with most children affected coming from poor families. Those causes range from micro factors such as poor education, disability, lack of resources such as arable land to macro factors such as war, disease and government policy both national and international.

Some of the facts behind this are disturbing:
HIV/AIDS has created more than 14 million orphans - 92% of them live in Africa

About 246 million children work, with 171 million of these in hazardous conditions

134 million children between the ages of 7 to 18 have never been to school

Six million children under five die every year as a result of hunger

In the last decade, more than 2 million children have died as a direct result of armed conflict with 300,00 child soldiers currently operating around the world

Below is a map showing where children in need are primarily located across the world. As the graphic clearly shows, most of these children in need are located in sub-Saharan Africa, Yemen, the Middle East and Asia with pockets in central and south America. Whilst this website is primarily concerned with child sponsor opportunities for children in Africa we also extend out listings to other children in need who live in Haiti, Yemen and Gaza.

You can find out more about how to help these children in need through the the sponsor programs below. If you run your own child sponsor program for please tell us about it by submitting your free listing to share your project with the wider world!
| | | | | |
| --- | --- | --- | --- | --- |
| Very High Development | High Development | Medium Development | Low Development | No Data Available |
| | | | | |
---

If you're interested in sponsoring children in need from Gaza, check out these child sponsor programs.
---

Details of how to sponsor children in Haiti with Haiti child sponsor programs.
---
---

Check out our child sponsor programs for the children of Yemen who are growing up in conflict.
---
Child Sponsor Programs Africa

a href="http://www.african-volunteer.net/sponsor_a_child.html" title="Child Sponsor Africa" target="_blank">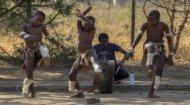 Details of how to sponsor children in Africa with African child sponsor organisations, charities, programs and projects at our sister site.
---
---