Child Sponsor Gaza

The Gaza strip has long been a flash point in the middle-east. Recognised as a territory in 1948 following the creation of the Israeli state, it is home to 2.048 million (2020) Palestinians living in five governorates - North Gaza, Gaza City, Deir al-Balah, Khan Yunis, and Rafah in an area measuring just six miles wide and twenty five miles long. One of the most densely populated areas of the world, poverty is rife at over 56% meaning that more than 1 million are struggling to live forcing many children in Gaza to leave school in order to work to help their families, mostly in the running of family farms or enterprises, leaving only around one in five children passing the required school exams. Recently UNICEF screened over 3,000 under-five children for malnutrition and treated 82 of them for severe acute malnutrition while 237 were treated for moderate acute malnutrition. Worse, in the past few years, 58 children have been reported killed in Gaza and more than 7,000 injured. Those living in Gaza cannot always access adequate health care not least because the air and sea blockage of the territory prevents vital supplies getting through, a situation the UN considers to be a denial of basic human rights and a contravention of international law.

Many children live in daily fear of attack and play in bombed out streets, with often no secure water and no real hope for the future. One eight-year-old boy from Gaza put the child situation there succinctly, "Let the world come and see our situation. Our children who are thrown in the school classrooms sitting on the floor, they have no shelter, no food, no water, no electricity. Is this life? This is siege, this is the biggest siege, the greatest siege by Israel. I am telling the world to watch us and see how we are living.

"We never play, we never laugh or learn, and we never watch kids programs. I turn on the TV and all I see is martyrs' funerals, shooting and death, war and tanks and incursion, I don't find any children programs to enjoy and learn from. I don't find any cartoons I can watch and have fun, it's all funerals, lifting martyrs and shooting. Here we don't have any food, any water, anything. We are sitting here like beggars. Let the world see other nations, how they are enjoying their lives and laughing. We have suffered a blockade for years now." You can help when you sponsor a child in Gaza.
---
Child Sponsor Gaza: SOS Children's Villages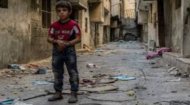 With SOS Children, you can help orphaned and abandoned children when you sponsor a child in Gaza.
---
Child Sponsor Gaza: Gaza Orphan Sponsorship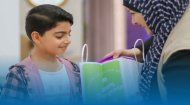 When you sponsor a child in Gaza with the Palestinian Children's Relief Fund (PCRF) field-workers are able to provide food, clothing, medicine and other basic aid, while sponsors get regular updates on the orphans they help, including a photo and update.
---
---
Child Sponsor Gaza: One Nation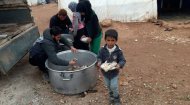 One Nation operates a child sponsor program in Gaza aiming to bring real hope to the lives of the children they support.
---
Child Sponsor Gaza: Islamic Help



Their sponsors are providing support for nearly 2,200 orphans and disabled children but they still have hundreds more vulnerable youngsters awaiting sponsorship. They include youngsters who have conditions such as Cerebral Palsy or have suffered the loss of a limb/s due to illness or conflict injuries. For their parents, who are already struggling against extreme adversity, accessing physiotherapy and medical support that their children require is often not possible. You can help when you sponsor a disabled child in Gaza.
---
---
Child Sponsor Gaza: Abu Faisal Trust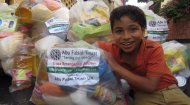 When you sponsor a child in Gaza with the Abu Faisal Trust you are helping to give them a chance in life to have a better future, food on the table and an education.
---
Child Sponsor Gaza: Children in Gaza



Find out more about children's lives in Gaza in pictures and video together with facts and figures about their lives.
---
---