Sponsor an African Child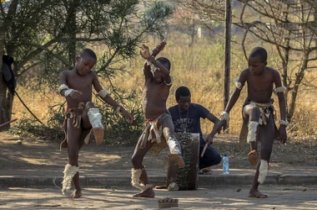 www.child-sponsorship.com is a directory and information portal about how to sponsor an African child in need and other developing countries including details of sponsor a child programs and organizations. Get listed here for free. The aim of this site is to raise awareness of children's lives in Africa and to explore how to sponsor a, African child and make a meaningful difference to young lives by lifting them out of poverty when becoming a sponsor. We have a focus on "on the ground" organizations and sponsor programs.

One of the most incredible things when you sponsor an African child is the real and meaningful difference it makes practically overnight because the children are, in general, wholeheartedly appreciative that you have come into their lives and opened doors for them such as giving them an education that will help them make the most of their own future. They may never meet you, though they could, but they know in their hearts you are there for them helping them to secure a better future.

Many children in Africa are abandoned through poverty, war and disease including AIDs/HIV. In the hope of a better life many make their way to urban areas hoping to find food, somewhere to live and even work. But it doesn't end up that way for most. Many of them find themselves living on the streets begging and eating often contaminated food to get by. Every years dozens of children in Africa die of cold, poisoning or injuries sustained trying to survive. We highlight many of these African child sponsor programs and organizations.
---