African Child Sponsorship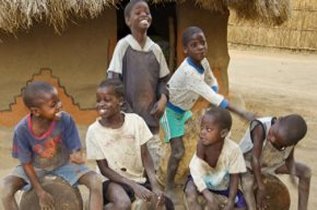 Five heartbreaking challenges faced by African children in need of sponsorship

There are many challenges faced by children in Africa. Some of these complications are caused by problems as simple as not having the proper sanitation – toilets and washing facilities - a basic human right which we take for granted in the Western world. Many of the problems are entwined with long-standing social issues, which can only be targeted by a committed form of support rather than a one-off hand-out; something which child sponsorship can offer. Without wishing to over-simplify the issues faced by these children, here are five of the challenges they face:

The Aftermath of War and Conflict

In Sierra Leone, eleven years of civil war devastated large areas of the country and destroyed the means by which many made their living. Peace has been restored and long-term development plans are underway, but this is still the second poorest country in the world. When there are deep scars left from conflict, it can be difficult for children to settle into a routine of schooling and hard for families to feel safe enough to send them. Child sponsorship can provide psycho-social counselling and safe places for children, to help heal the scars of war more quickly.

Food

Many of the children in Africa in need of sponsorship face the twin challenges of hunger and thirst every day. Sierra Leone's war-torn, recent history means that families have been left with little money to feed themselves and over 50% of children in this region are malnourished. Close to one third of infant mortality is caused by malnutrition, a shocking statistic when you consider the excess and wastage we are privileged to in the Western world.

In the majority of African countries where children can be sponsored, including Uganda, Niger, Zimbabwe, Ethiopia, Malawi, Tanzania and Zambia, the people are traditionally agricultural. However, consistent poor harvests caused by drought mean that they frequently fail to grow enough crops for themselves, let alone a surplus which could be sold for income. Child sponsorship can help train farmers in new methods for growing crops, give children apprenticeships in new trades and provide insurance that even when food is scarce there will be something to eat.

Apart from food, the damage to any infrastructure that was in place in Sierra Leone before the war means that clean water is extremely rare, meaning water borne diseases such as tuberculosis and cholera claim lives on a daily basis. Many communities in countries like Kenya, lack even basic facilities such as latrines. Providing regular money for projects to build these changes and saves lives.

Medicine

Along with water borne disease, Malaria is rife in many African countries. Whilst instances of these diseases could be reduced through the installation of proper sanitation, water systems and anti-mosquito precautions, there will always be a need for treatment. For many though, this is simply out of the question. There is no NHS or medical insurance for children in need in Africa and medicine can be very costly, but child sponsorship can provide money for medicine. There are also medical problems caused by social issues, which rely on education in order to improve. Child sponsorship helps the wider community by providing HIV and AIDs awareness training and hygiene education.

Schooling is not a right for children in African countries. Even when basic medical needs are attended to and they are well enough to attend school, families may not be able to afford it. School may be miles away, too far to travel on foot without decent food or water. In some cases, children also need to have a uniform in order to be allowed to attend. Child sponsorship projects mean that children are provided meals at school and give them the money for proper equipment and clothing. Armed with an education, children will be able to take on better jobs and careers, earning money for the future generation and contributing to improving society.

Money

When money is scarce, children often have to work to support their families, or stay at home to look after younger siblings and run household chores whilst both of their parents work. Worse than this, many children in African countries are forced into child labour, which robs them of their childhood. Particularly bad are the cases of street children, in places such as Senegal, where so-called 'schools' force children to beg for daily quotas of money and rice, little of which goes to the children themselves. It is the generosity of people who support international aid agencies which can save children from these plights.

These are the top issues that face children every day in many African countries but the challenges that spiral out from these are too many to mention. However, sponsoring a child really does make a difference, not only to the life of the child you sponsor but the wider community. Choosing to make a regular commitment of your money and aid sets off a ripple effect with your child at the centre and really will change the way the world works. This is a guest post from Liz at World Vision UK.
---
---