African Child Resources

On this page we showcase African child resources from the games African children play, details about African Child Day that is held each year to remember the massacre of African children in Soweto, 1976, the latest children's news from across Africa and details of how to help other children in need.
---
Children in Need



While mainly focussing on the needs of the African child, we also extend our listings to other children in need who live in Haiti, Yemen and Gaza.
---
African Children News



All the latest news about children in Africa, their circumstances, children's right developments and legal issues.
---
African Child Day



African Child Day held each year to remember the massacre of African children in Soweto, 1976
---
---
African Kids Dancing



A compilation of happy African kids dancing on video, some traditional African dancing, others just children having a good time as they move to the music sharing their talent!
---
African Games



An introduction to some of the traditional games played by children of all ages across Africa.
---
ACRWC Children's Charter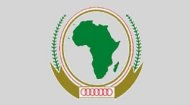 Download a copy of the African Charter on the Rights and Welfare of the Child operational since 1999.
---
---
About Child Sponsorship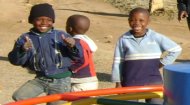 A guest article for www.child-sponsorship.com by WorldVision discussing the benefits of child sponsorship for African children.
---
African National Park Webcam



Watch LIVE webcams from national parks across Africa and see Africa animals in their natural habitat at africa-animals.com the way they are seen every day by an African child!!
---
The Lighthouse Project



We've listed this novel in our African child resources section as it's a novel written by our team in collaboration with a teenager from suub-Saharan Africa exploring the interface between an African child and outside intervention from those seeking to help his rural community. Also a bit of shameless self promotion! "Well worth the read especially for those working with non-profits abroad. In fact, it should be required reading."
---